Today's handheld game console market is very competitive. You can see many consoles with different shapes and functions in various periods, such as various 8-bit consoles, various Linux system consoles, and open source system consoles. A variety of chips are applied to the console, resulting in a variety of versions, functions, and quality consoles, which can be described as lively.

Beginning last year, RK3128, RK3326, S905 and other chips have been injected into the mid-to-high-end market, bringing new opportunities to game consoles and bringing more joy to players. As a game console developer, powkiddy has always been committed to being the first in the world. The principle of continuous development of new products is well received by the majority of players. At the same time, powkiddy has also become a first-line brand in the game market.
Powkiddy A20 is about to be sold. As a high-end Android machine from Powkiddy, it took two full years to choose from product ID to chip. Today, A20 can finally meet with players, which is exciting.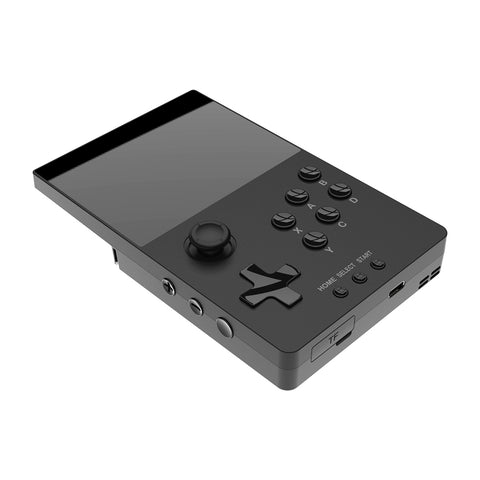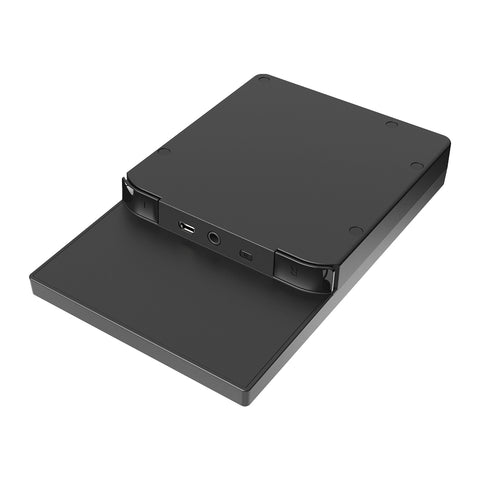 When you see this picture, do you feel a little moved? This structural ID gives people a feeling that it is generous and concise. In addition, its internal core is very powerful. The following are the detailed parameters:


Screen:3.5 inch IPS screen
Screen resolution:640*480
CPU:S905D3 Quad-core A55
RAM:DDR4 2GB
ROM:8GB
System:Android system
Game formats supported:18 kinds of simulator games including N64, DC, PSP, PS, CPS1, CPS2, CPS3, FBA, NEOGEO, GBA, GBC, GB, SFC, FC, MD, PCE, mame, WSC are supported. Support users to download related format games from themselves
Games:4000+
Supported languages:Chinese 、English、 Korean 、Japanese 、Spanish Battery capacity:3000 mAh
TF card:The maximum support is 256GB
Charging:1.3A charging, matching the maximum load 2A type-c charging line is fully charged in 3.5 hours.
External controller:Support Bluetooth handle connection, wired handle connection, up to 4 connecting handles
WIFI:Support Wifi online play and download games online
Other functions:Support 3.5mm stereo headphones, round remote sensing (the rocker uses an effective angle of 15.5 degrees), screen brightness setting, volume setting, sleep setting, automatic shutdown setting, game button setting, HDMI video output
Console specifications:14*8.7*1.8cm
Weight:0.185kg